Congartulations to 6th Element!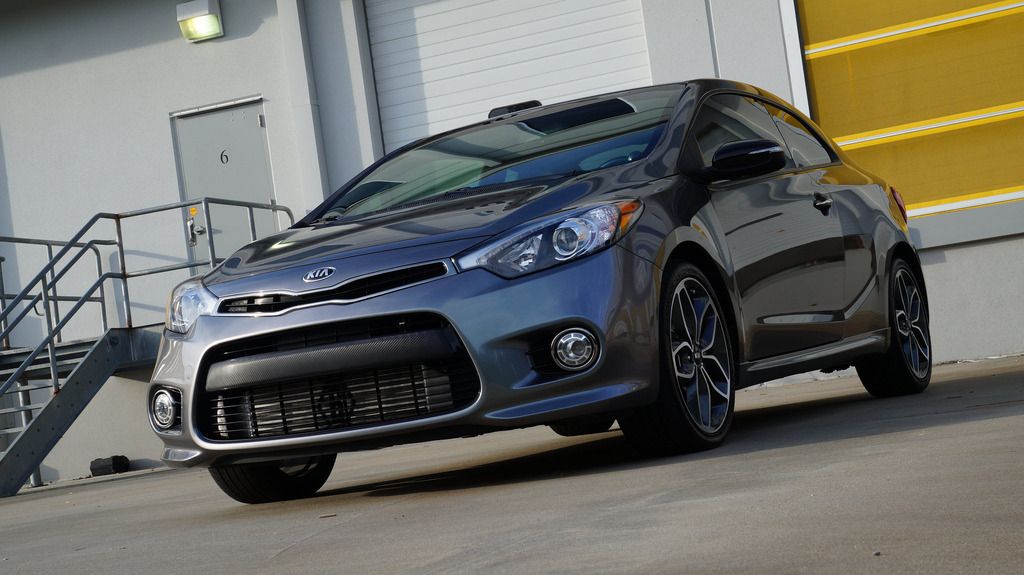 1) Tell us about yourself
Mark and Dan - co-owners of 6th Element Engineering, LLC
2) What year and model is your Forte?
2014 Koup SX Turbo
3) What upgrades are currently on your Forte?
6th Element Cold Air Intake
6th Element Lower Engine Mount
6th Element Shifter Bushings
6th Element Shifter Cable Bushings
6th Element Resonator Delete Pipe
6th Element Radiator Cap Cover
6th Element Dual Oil Catch Can Kit
6th Element Front Mount Intercooler Kit
ProSport EVO Boost Gauge
OBDLink with Torque Pro App
4) What's your dream list of modifications to do to your Forte?
Our full product line including future release of items like larger turbo kit, engine internals and engine builds and tuning
5) What do you love the most about your Forte?
Kia did a great job engineering and executing this car. It is a solid design for the price and the chassis/motor will handle a good amount of power!
6) Where do you drive your Forte for fun?
Mexico *wink*
Again congrats to 6th!