ok i got into the garage tonight after everyone went to sleep... i do have to say i like the way kia mounted the taillight... its literally only bolted to the car... other cars ive seen like my focus before was bolted as well as the taillight had a plastic keeper type thing, so you had to yank the taillight out which could cause scratches then rust....
so i have to say, once the taillight grommet is pushed through and then the taillight is unbolted, the taillight just slides out easily without causing any scratches, which is a concern of mine if i were to bring my car to kia for replacements....
anyways...
heres a pic with the access cover pulled off... loosen and remove the 4 10mm bolts, and then push the taillight grommet through the hole after unplugging it from the chassis harness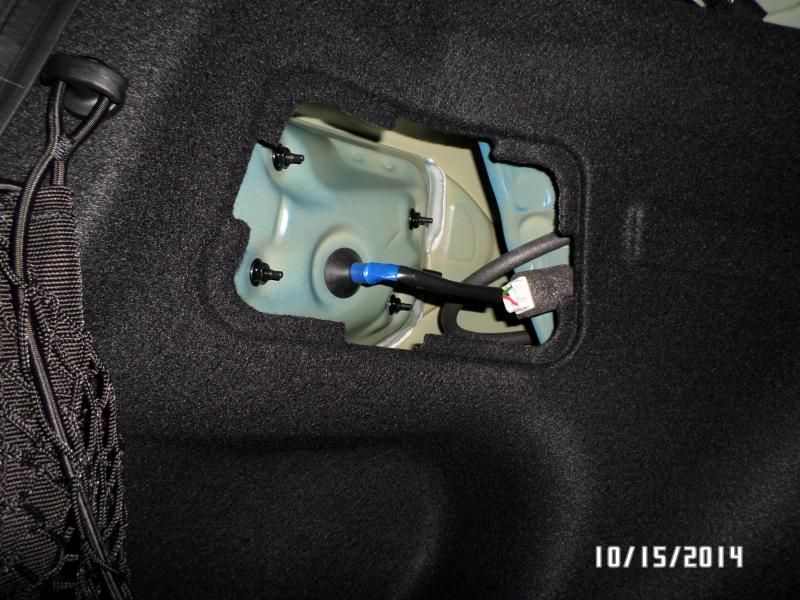 heres the taillight pulled out as well as the body, also notice that there isnt excessive holes in this area, which helps reduce the chance of any water intrusion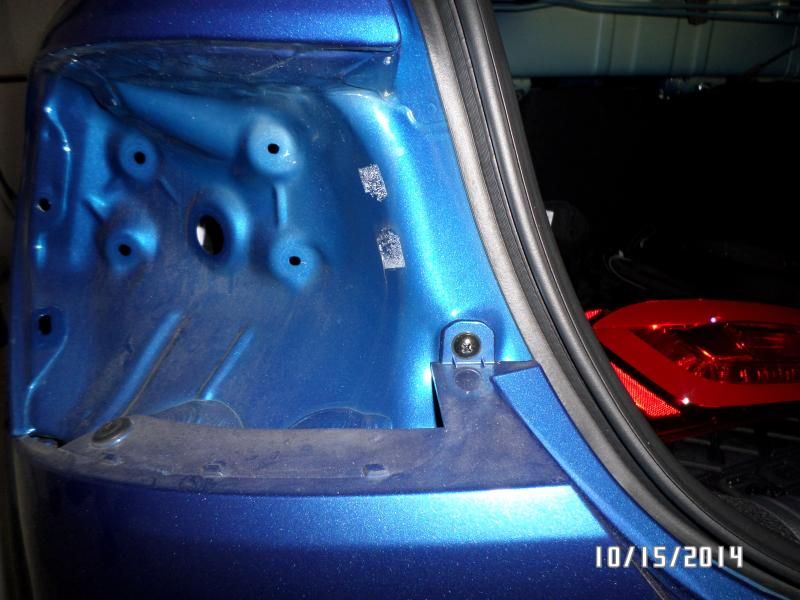 now, you can see the sub harness for the blinker and then the wires going into a removable cap for the LED portion of the taillight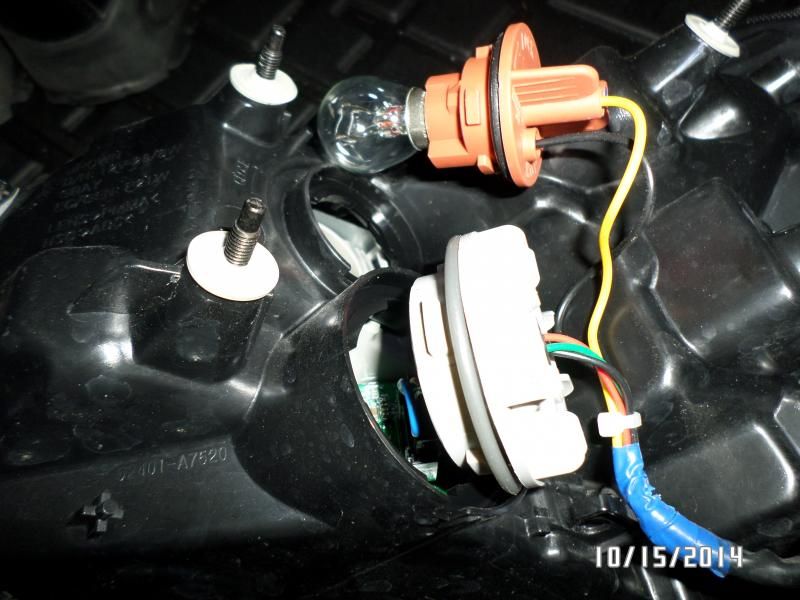 heres where the LED board gets plugged in at, theres a small clip on one side, a small screw driver or the tip of a knife will do the trick, then you can unplug the led board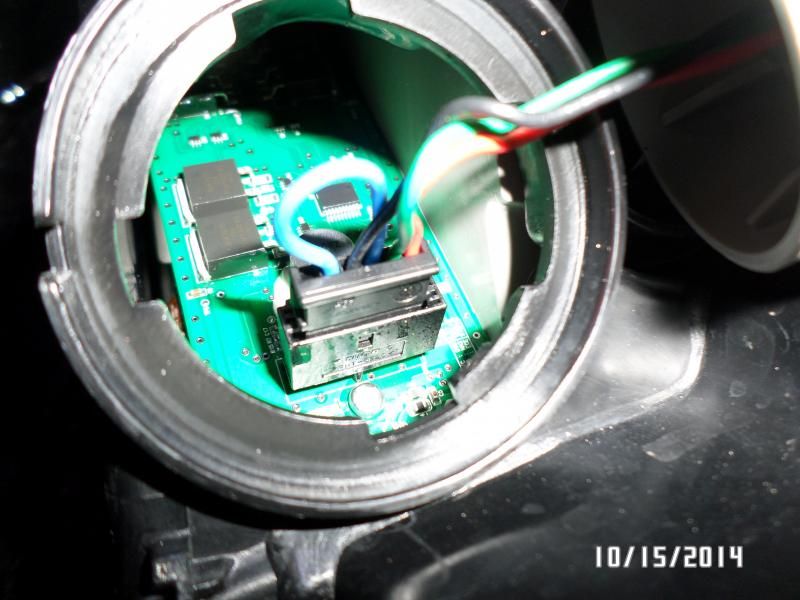 heres inside the actual plug. im assuming we have a ground, then we have a red and green... im assuming one for the top strip and then one for the bottom strip... then the blue jumper... only thing i can think of maybe possibly is that the blue jumper helps share the ground for the top and bottom strip sense the can obviously go out independently.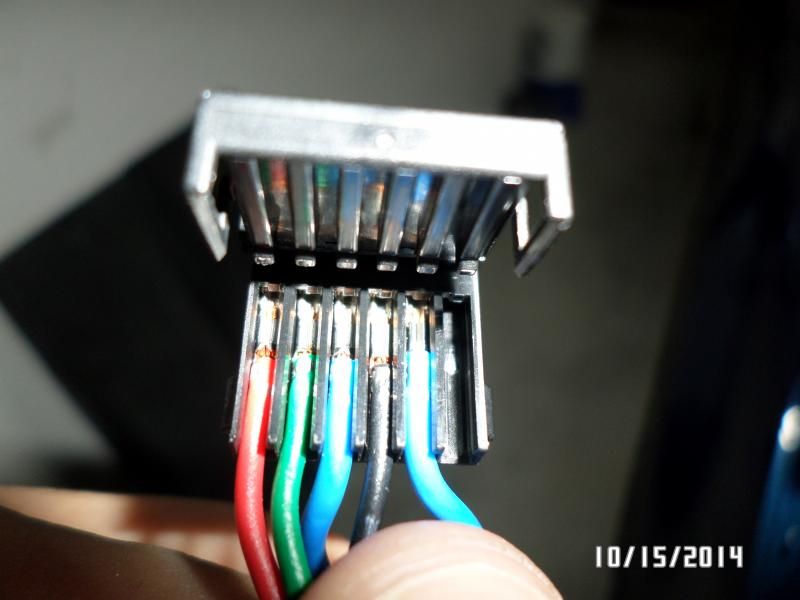 the wires inside that small plug have a little bit of play also... when i went out to the garage the bottom strip wasnt working again, and just the slight vibration of me pulling the access cover off inside the trunk moved the wires just enough to make the strip come back on
i forgot to get dielectric grease from autozone earlier, but i have an antioxidant compound ive been using for the outside bulbs on my house to keep water out as well as insulate the connections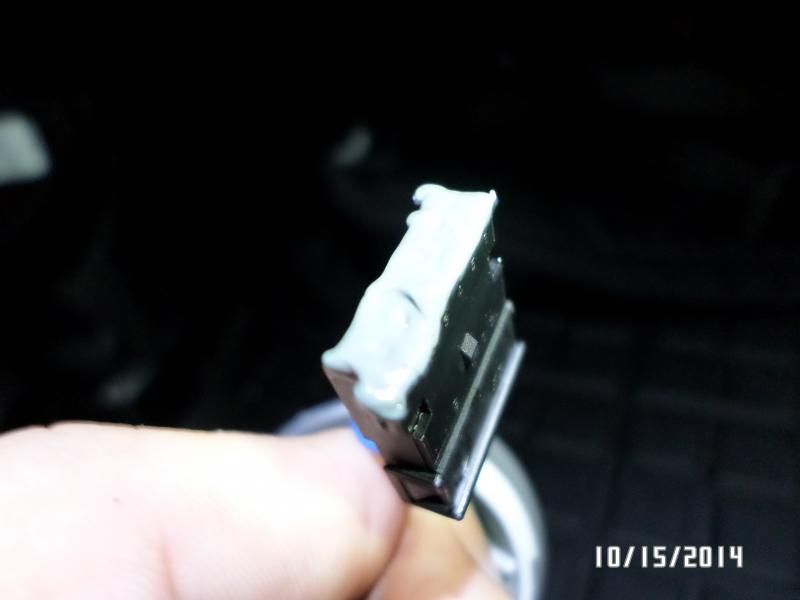 i plugged it back into the board inside the taillight, then dabbed a little on the turn signal bulb for good measure then re-installed everything...
of course the taillight is fully functional at the moment do to me moving the wires... but only time will tell if this can correct the issue.
that small plug can very well be the issue... i also noticed there was slight tension on the small plug from the harness grommet for the main taillight plug... so who knows maybe its just enough to break connection....
maybe precrack you can try this out... i would definitely get genuine dielectric grease though... it has better conducting capacity and i actually might get some and redo what i did tonight.... hope this helps