Discussion Starter
·
#1
·
Hey guys I thought I would show this for anyone that has the pearl black or just a dark paint period that wonders what to use or can get by with for good results. Now I am not a Pro detailer or anything but I have been taking (slowly) detail classes at my local detail supply shop to learn about products and buffing.
Products I used:
Porter cable orbital buffer w/ 6" pads
microfiber 6" cutting pad
Microfiber 6" polish pad
Meguires clay bar from their clay bar kit
3D HD Touch for clay bar lubricant
3D HD Wash and Wax
3D HD Polish
3D HD Speed
You can order all the 3D products here:
3D Professional Detailing Products | Auto Detail | Supplies | Car Care
I get all of these products at my local detail shop.
Ok so I first washed the whole car like always and dryer it. I then used my air compressor to blow off any access water from any cracks and mirrors that would drip down while buffing. I also use microfiber wash mitt and towels. I then brought the suv into the garage to get it out of the sun so I could clay bar it in the shade. I then took my clay bar and went over the whole suv while using my 3D HD touch as a lubricant for the bar. I did 1 panel at a time and after I used the clay I would spray the HD Touch over it and wipe it off with a microfiber. Once done I put on my 6" microfiber cutting pad and used my HD Polish. Yes you can use a polish pad for this step but the paint needed some love and this pad helped pull out defects better for my use. I polished one panel at a time and went back over any spots that needed more time on. I did the whole suv this way. Next was the HD Speed. This has wax, polish, and a little cutting compound in it. I used my polish pad for this because I didn't need to do any cutting on the paint. When doing this you only use a few pea sized drops on the pad and put a thin layer on overlapping each pass you do. I also did the whole car like this all at once and after went around with my microfiber towels and polished off. I used one towel to remove most of the wax and another to polish it out.
So here are the end results. To me this is a basic setup and is not pure professional results but I am happy with it. Keep in mind this suv sits outside 24/7 also and is 5yrs old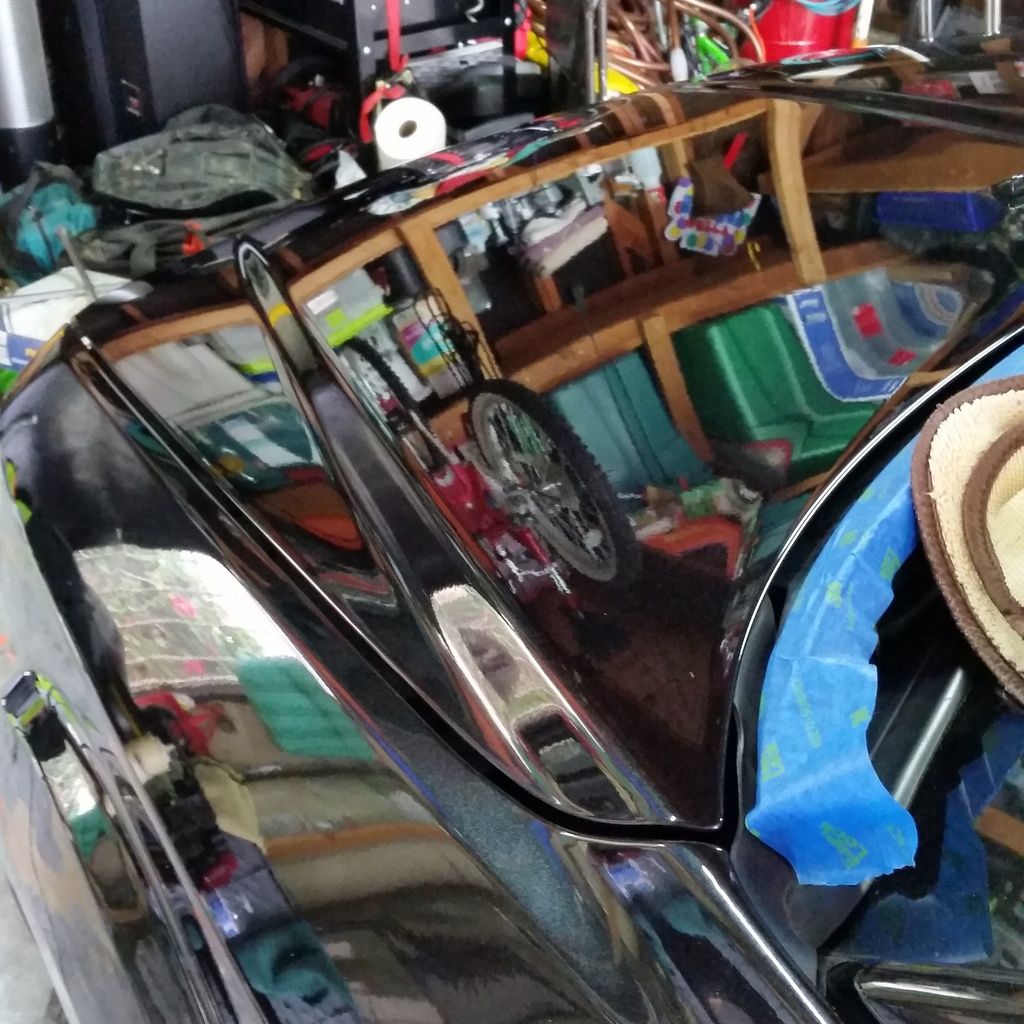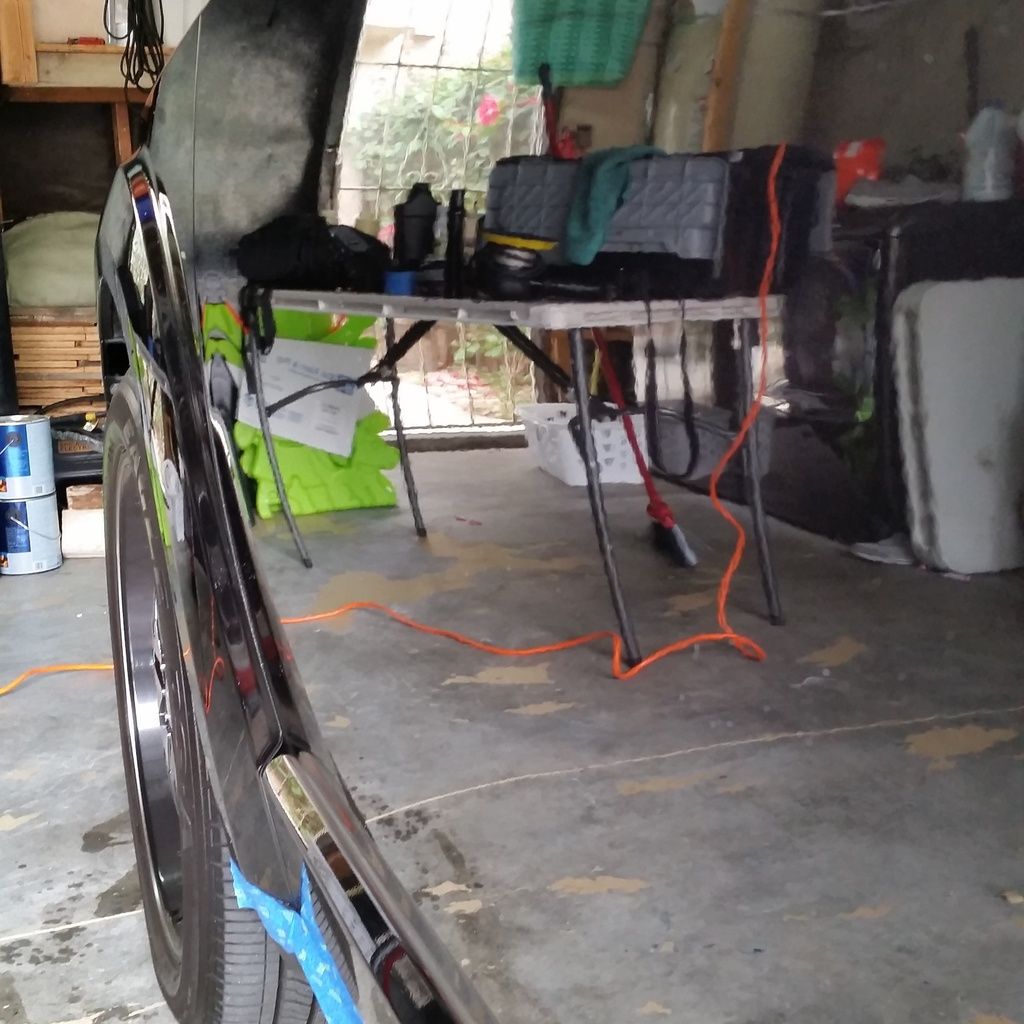 These pictures were taken with my cell phone and not altered at all. If anyone has questions feel free to ask or put your input in also to help other members here