part 2
Heres a shot of the stock bypass valve, it appears there may be just enough room for the forge motorsport OEM replacement one, but I need to call them and ask the height of their unit:
Next you'll notice a difference between the veloster and the forte… the forte has no lower air box like the veloster does… so that means the install can go A LOT quicker:
Rubber mounts installed… I couldn't find my Loctite, but I would recommend loctiting them into the body bolts: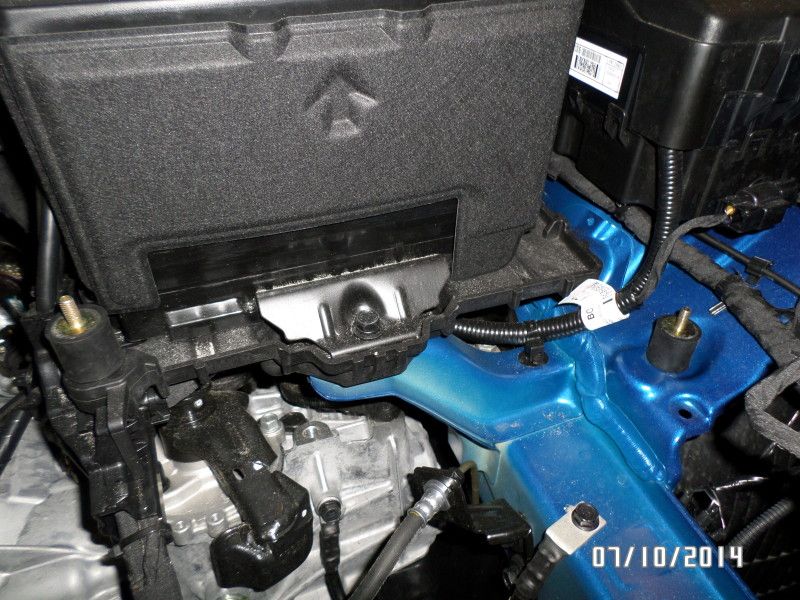 Turbo inlet clamps and coupler: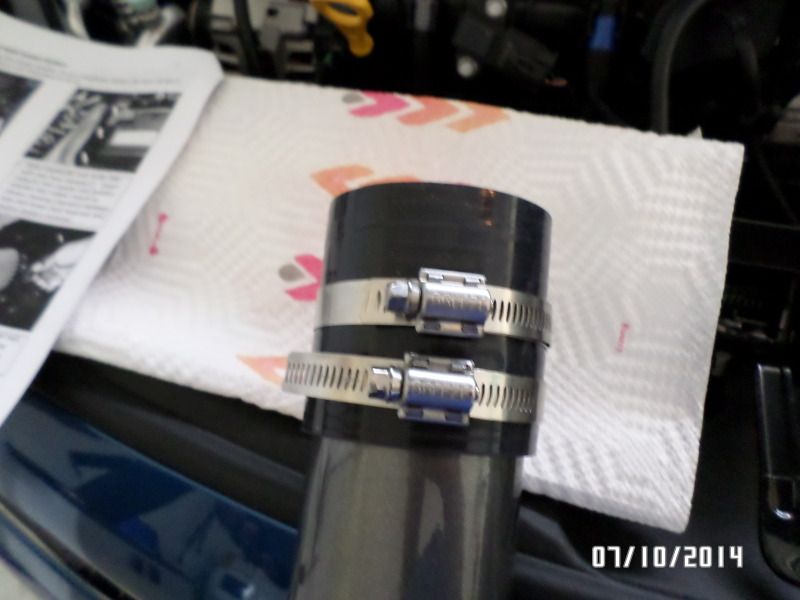 To get the upper tube sit the way I wanted it to I bent the first bracket alittle to my liking: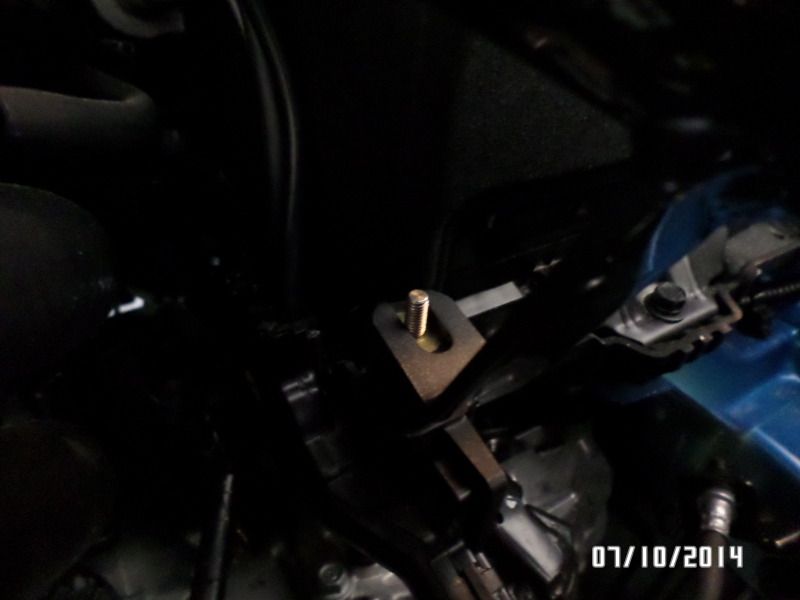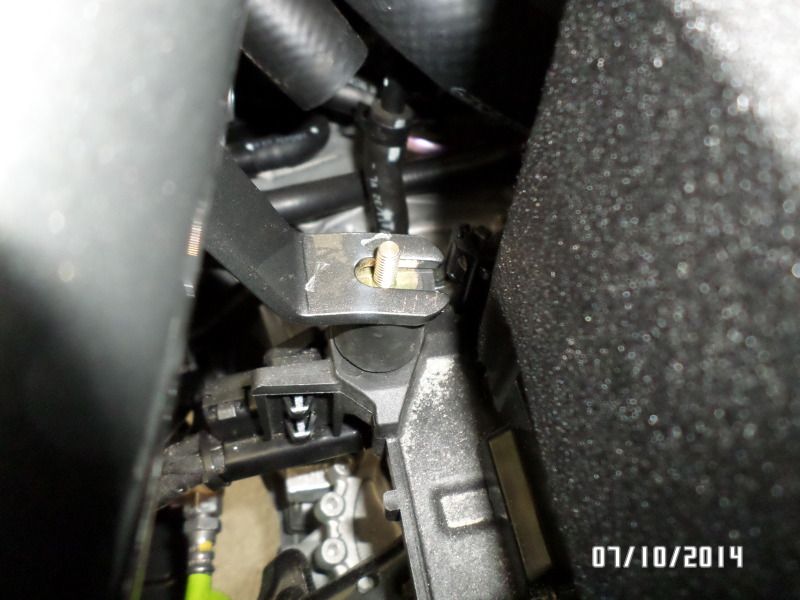 Turbo inlet coupler and clamps lightly secured: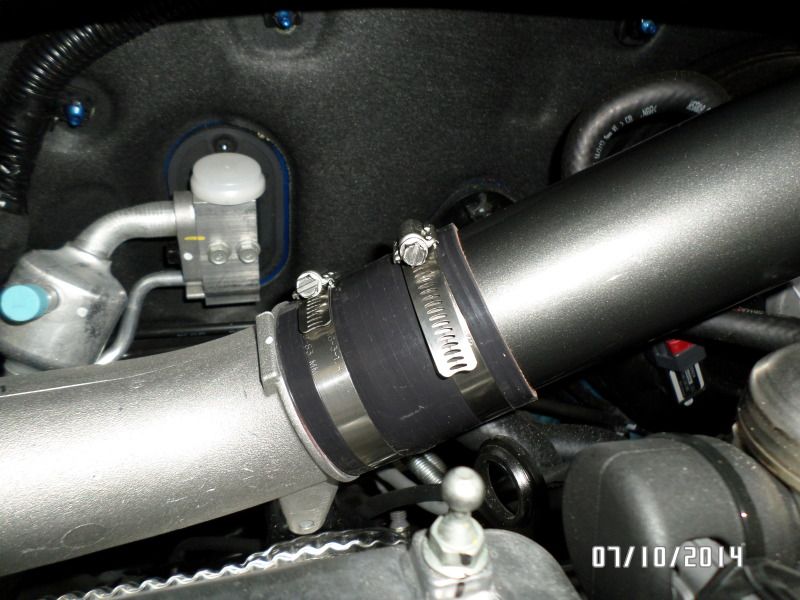 Just for giggles I hooked up the breather and the bypass hose: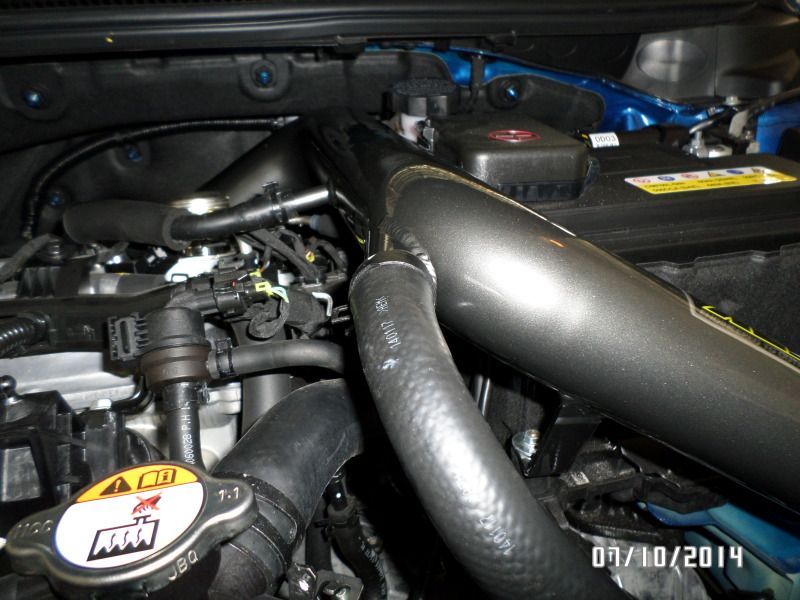 Heres the orientation that I placed the lower tube into from my best guess from the crappy printing in the AEM instructions:
Joining coupler, clamps and 2nd mount loosely in place: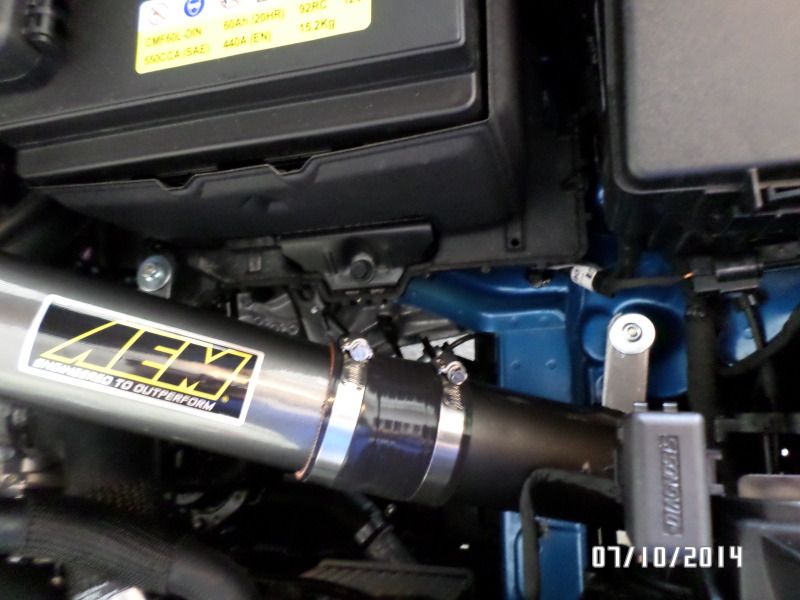 Overall shot: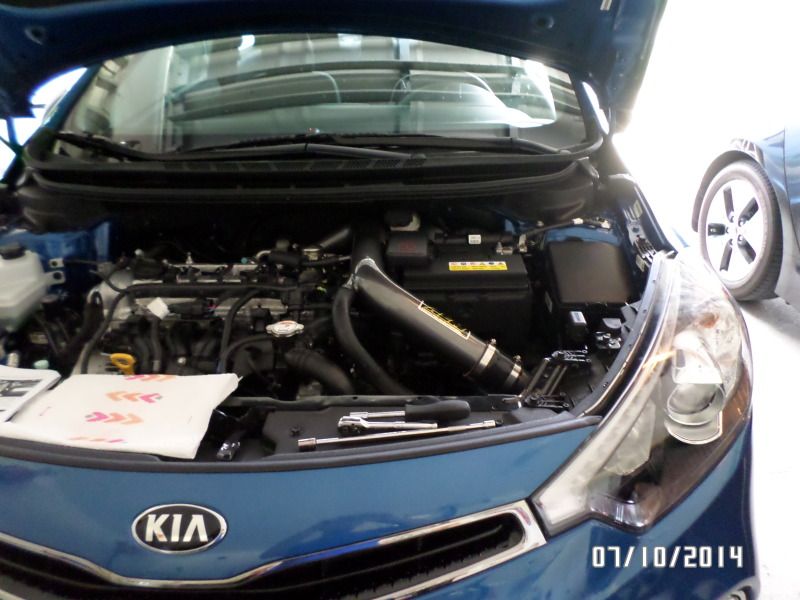 Next lets, lay down to put the filter in from the bottom:
2 plastic nut-serts are easily removed with a phillips or the flathead screwdriver like I used for the push clips for the snorkel above: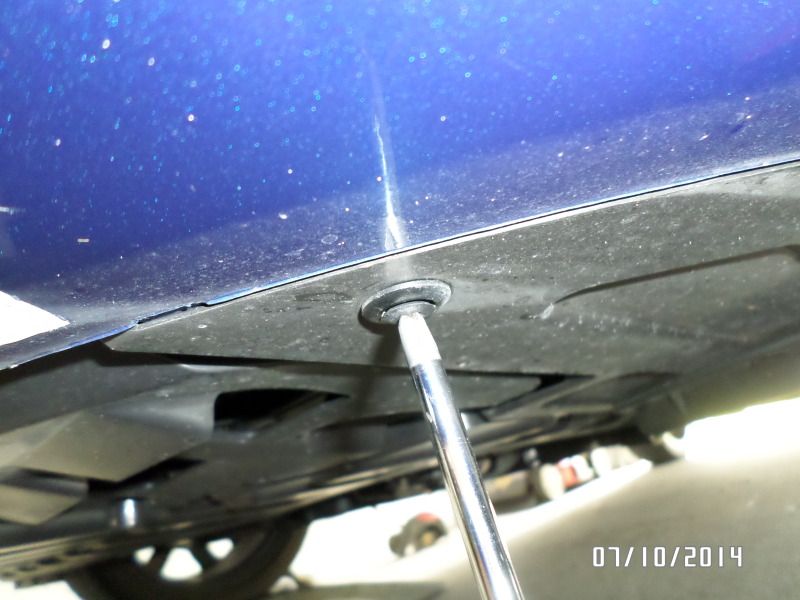 Peel it out of the way, ive cracked one of these before, so treat it well, but it can take alittle: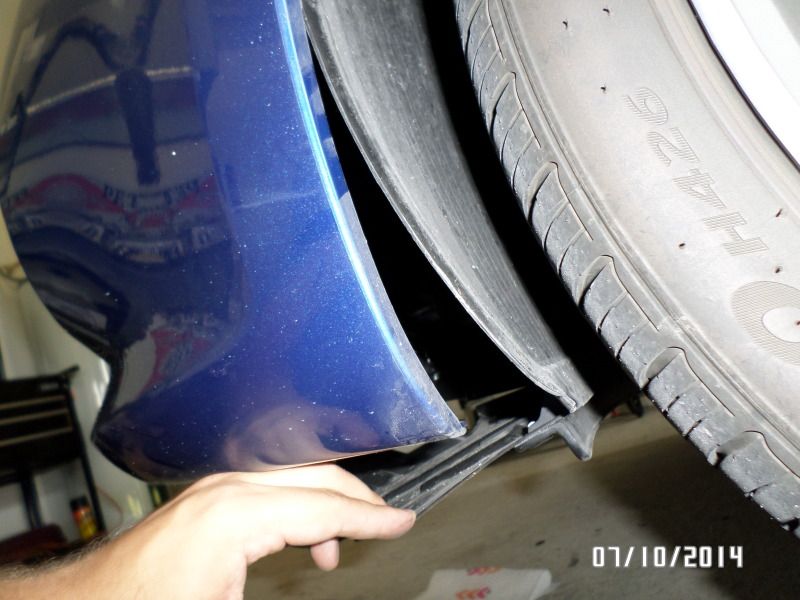 From underneath (I already disconnected my fog light connector in preparation for the air filter install, it's the white connector towards the middle bottom of the picture):
Heres the ground wire I turned slightly for the intake tube to come through, I need to touch up the scratch:
Heres the air filter installed: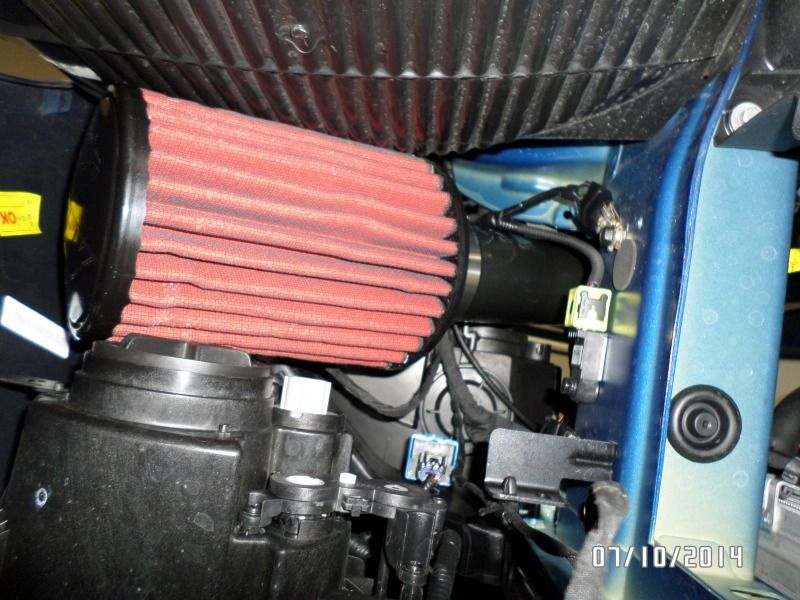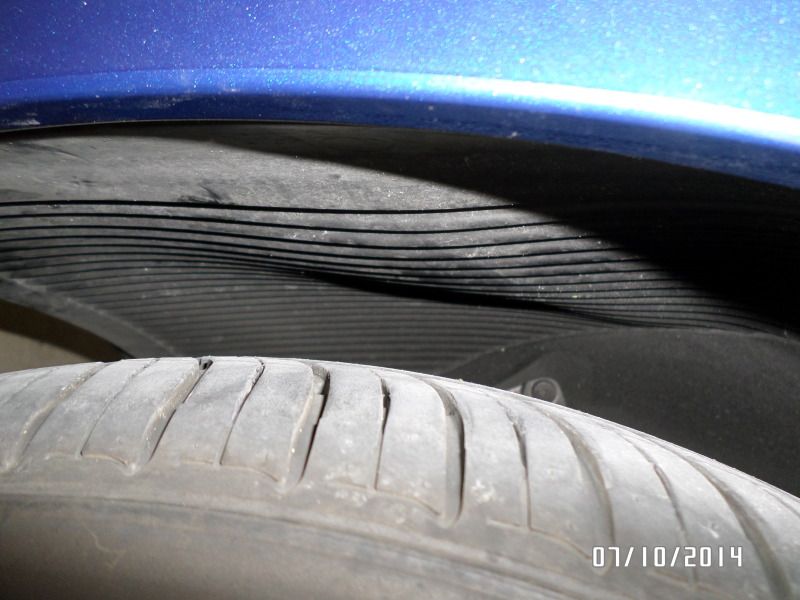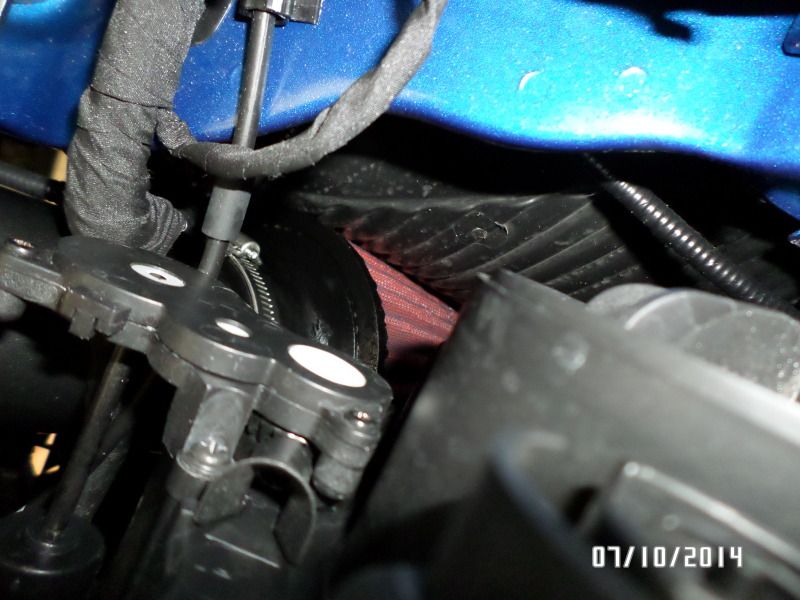 only cleanup, is to put the engine cover back on and tighten all the 8mm clamps and the 10mm mounting stud bolts and the 2 nut serts for the bottom splash guard.
The air filter is massive on this kit… they probably could have gone alittle smaller, on my koup its pushing against the splash guard and the fog light alittle, this was the 1% part I was speaking about above… im searching for the k&N SN-2580. Which is a smaller cone filter with the same size mounting as the AEM filter… it should fit better.
So there it is…. With a smaller filter it would have fit perfectly… but with the chance I took, I think it came out well… I just need to either order the sn2580 off ebay or have my local autozone order it for me and get it to me… either way, its about 50$
Not really a big deal… but oh well… I can probably sell the AEM filter once I swap the filter out and make some money back…
Thanks for looking… happy modding……