Discussion Starter
·
#1
·
So been reading the VT threads and they have pointed out that we have some crappy grounding points and saw what they did to fix that. So I figured this would be good to make a DIY on cleaning all the ground points. When I check mine where all the ground cables are at they put the ground cable right on top of the paint causing a really crappy ground.
So what I did was went to harbor freight and bought a 120* air angle grinder with the sanding disks. You can do this with a file or sand paper but it will take a little bit longer. Before I started I disconnected the battery and took it out so I would have more room and to prevent any sparks or any shorts. I then went around with a 10mm and 12mm socket and extensions to get to all of them and take them off. Once I had them off I went around with my angle grinder and sanded all the spots where they connected. I also took the sand paper and did each end of the cables.
Here are pics of the points. I took these after the fact so you don't see all the spots I sanded.
Driver side strut tower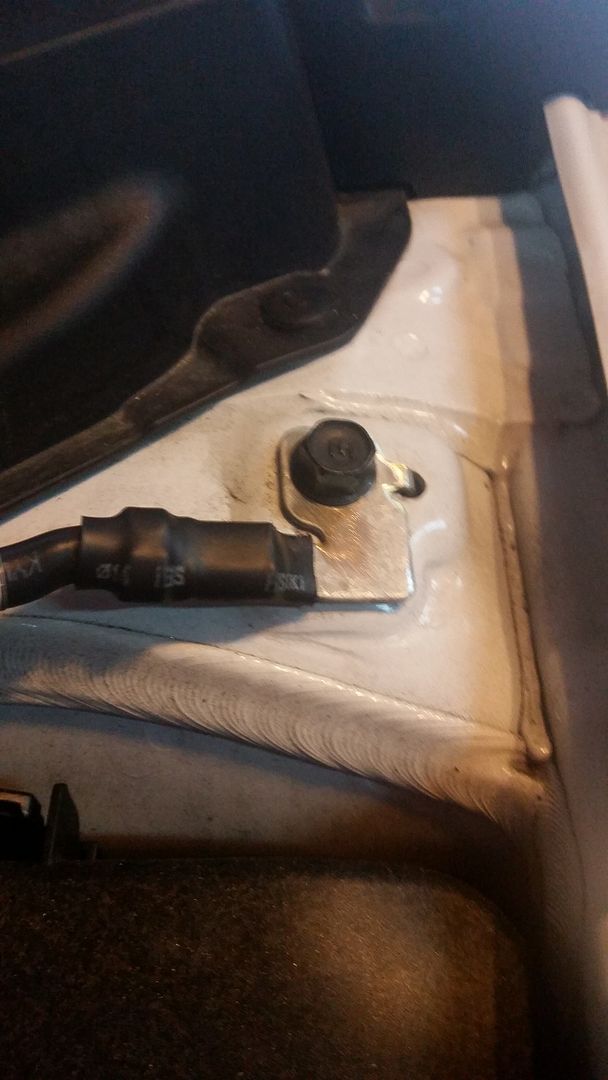 Behind the ECU
Down by the transmission. This one goes to the transmission but couldn't get the pic where it connects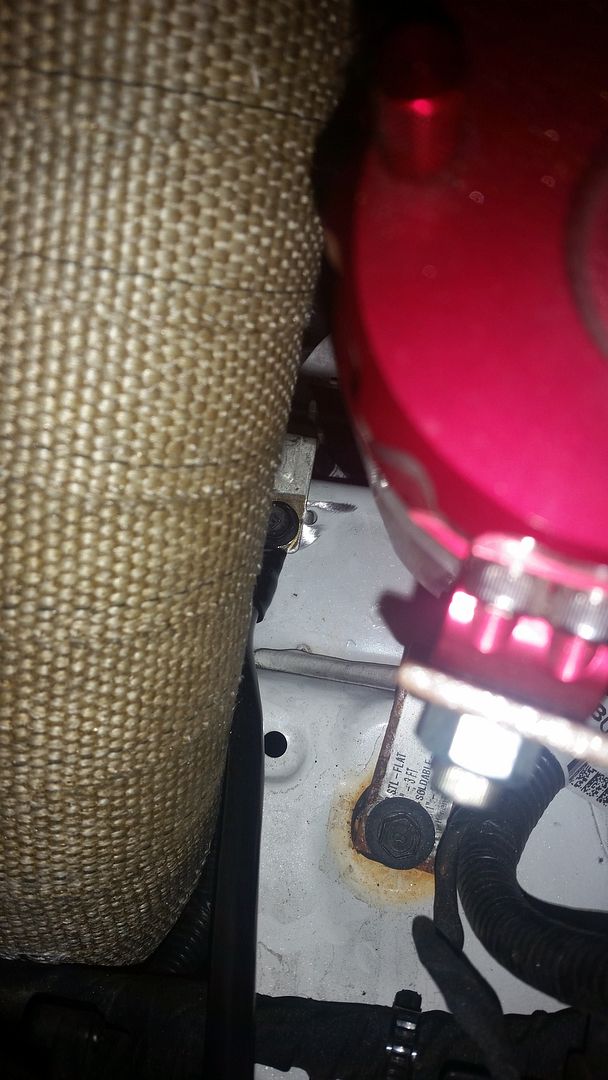 From the passenger side tower to the turbo J pipe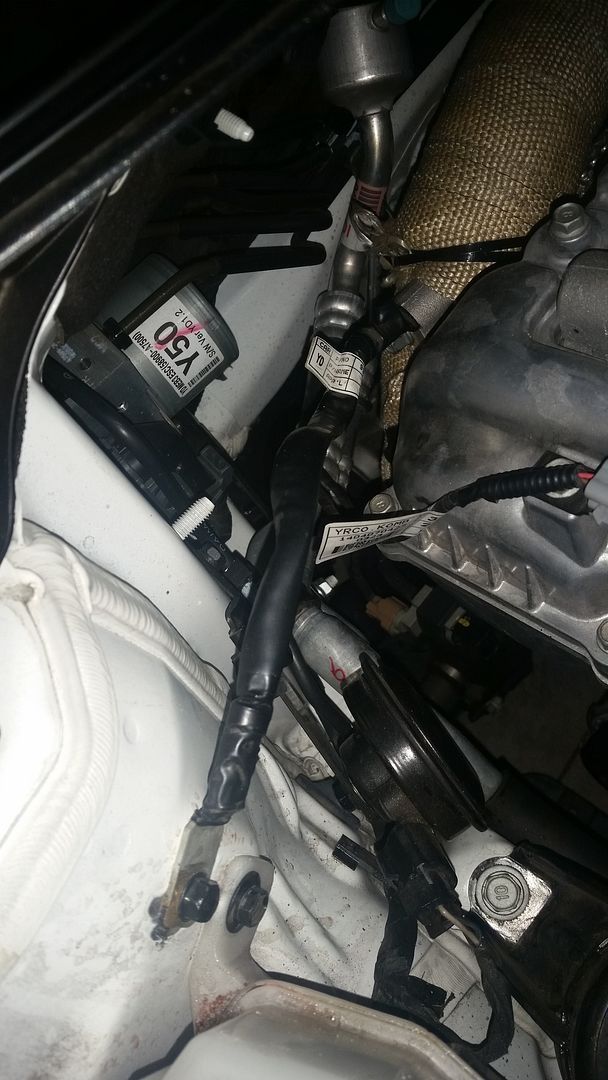 Here are a few shots of a spot cleaned and the grinder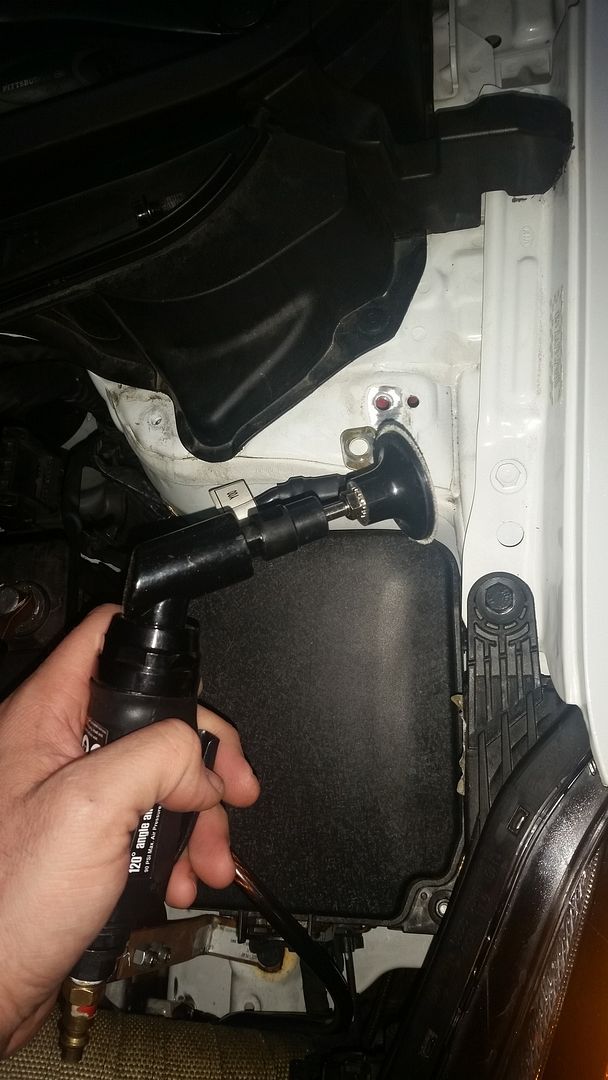 I will be putting dielectric grease on them when I get to the auto store in the next few days. I have noticed with this faster starting and way better throttle response. I also noticed that the whole power band is smoother then before and my idle doesn't sound as rough. I am also doing extra ground wires because the stock ones are so tiny. I will be doing a DIY for those today hopefully