Discussion Starter
·
#1
·
Here is a quick write up of how to clean your air filter. Really easy to do this if you installed the CAI or even the SRI. For this write up I took off the bumper to show the filter since I have a CAI. My filter has not been cleaned in about a year. I know I was a slacker on this. Usually I do my air filters every oil change. You are going to need the air filter recharge kit for the spectra filters.
So first if you want you can remove the bumper
http://www.forteturbo.org/forum/36-kia-forte-turbo-diy-section/721-bumper-removal.html
Then you will see that big ass air filter sitting right in front of the front driver fender liner. As you can see in my pics there are a couple of slots I made in the fender liner to allow more air to come into the fender. Since I am in SoCal and doesn't rain much figured it is safe to do. You can always do this to yours and when the rainy season starts just swap it to a SRI.
Then what I do is I take my air compressor with a air gun that has the extended tip and lightly blow from the inside of it out to get any junk off the filter pleets. Don't use to much pressure or you will damage the filter. If you don't have a compressor then lightly tap the filter on the ground to get the lose stuff off. If needed take a old paint brush to it and use it to get the stuff off.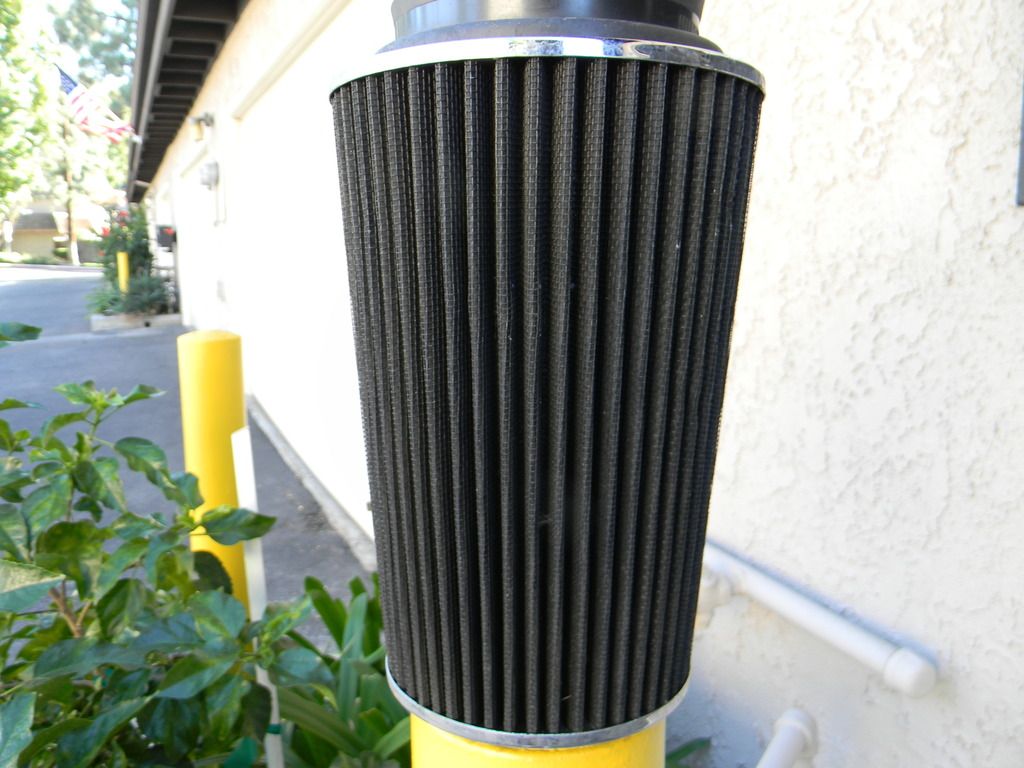 Once that is done take your cleaner and spray the whole filter so it is pretty soaked. You don't want it to dry out at all. Let it sit for 10-15min depending on how dirty the filter is. When time is up take your hose and rinse it off. You can use a decent amount of pressure on it but not to much to damage it. Then let it dry once you are happy with the results. I usually find a sunny spot to put the filter. Before you let it sit tap the filter again on the ground to help get some water off. Drying time will depend on weather. You can always take the air compressor to it at a low pressure and blow it out.
Now it's time to use the oil. You don't want to soak the pleets but want to give a nice coat over them. Let the filter sit for another 10-15min to let the oil soak in. Then I take a paper towel and dab all over the filter to remove any oil that was on it. Reinstall in reverse order!
Here is a picture of the filter with the recharge kit
Of course for the SRI there is no need for bumper removal.