Hello all,
My name is Dennis but you can call me Assassinazn or just Azn. Just a brief history about me, I grew up in Korea most of my life moved to the states in 93' but have been into gaming and cars since an early age. When I attended school I would take all the computer courses I could and when I was old enough shop class. Most of what I know is from first hand experience outside of class, only showed up for grades. I did a lot of work mostly bolt-ons and audio systems. I never got too in depth with mechanics and proceeded with gaming more but I'm still a car enthusiast. My first car was a 84' Camaro T-Top but only a 4 banger... my father restricted the types of cars I could have before I was 21 so got a lot of crappy cars as a child but it has made me appreciate the good cars I did have and take care of so I guess "thank you" lol. Enough about that XD I bought my car middle of last year and have been very happy since the test drive. I practically stole this car lol between sticker price and what I actually paid I'm surprised everyone that helped me didn't get fired but never the less I was very satisfied and happy. This is my very first Turbo'd vehicle and been skeptical before as I was informed Turbo'd vehicles require a bit more maintenance which kinda steered me from wanting one. My cars name is Double L [Lois Lane] -yes I'm a Superman fan- and she is going to be my project car.
Project Name :
Korean Rogue
Manufacturer:
Kia
Model:
Forte 5 SX TGDI
Power Plant:
G4FJ 1.6 TGDI
Horsepower:
201 hp @ 6,000 rpm
Torque:
195 lb.-ft @1,750-4500 rpm
Video Type:
Trip Computer Dot-matrix type LCD (inside the meter cluster)
Monitor:
4.2" TFT color LCD display
Radio Head Unit:
Navigation with HD Radio Technology
Speakers:
6 speakers with door-mounted tweeters
Transmission:
Sportmatic 6-speed Automatic Transmission
Color:
Aurora Black
Interior:
Leather
In this build I will be creating a car purely for Cosmetics and some Power. I do not race nor do I plan to but I do like getting the most out of what I paid for. I've already started purchasing bolt-ons from 6th EE starting with the Cold Air Intake and won't be touching to much of the Cosmetics till I feel happy with my Power Plant output. I work 48 hr's a week so trying to find time between rain and days off slows my progression down a bit but I will be updating this post as I install new parts or have new idea's to add to the build.
Current Cosmetics & Bolt-on's
:
6th EE Cold Air Intake
Updated Boost Sensor
Mazda Speed 3 Lip [Cosmetic]
Loden 3D Black Border Broken "Red" K badges
The Stubby Jr. from Cravenspeed.com
Sparco front Tow Strap [Cosmetic]
4D Carbon Fiber vinyl wrapped Chrome on Door handles
Upcoming Cosmetics & Bolt-on's
:
6th EE Single Catch Can
6th EE Intercooler Resonator Delete Pipe
6th EE 1.6T Lower Engine Mount
6th EE Silicone Cold Pipe
6th EE Front Crossmember
6th EE Front Mount Intercooler Kit
2003-2006 Mitsubishi Lancer Evolution 8 9 Wide Body Rear Fender Flares - 2 Piece
FRP FIBER GLASS VARIS WIDE BODY VER REAR FENDER FOR IMPREZA 10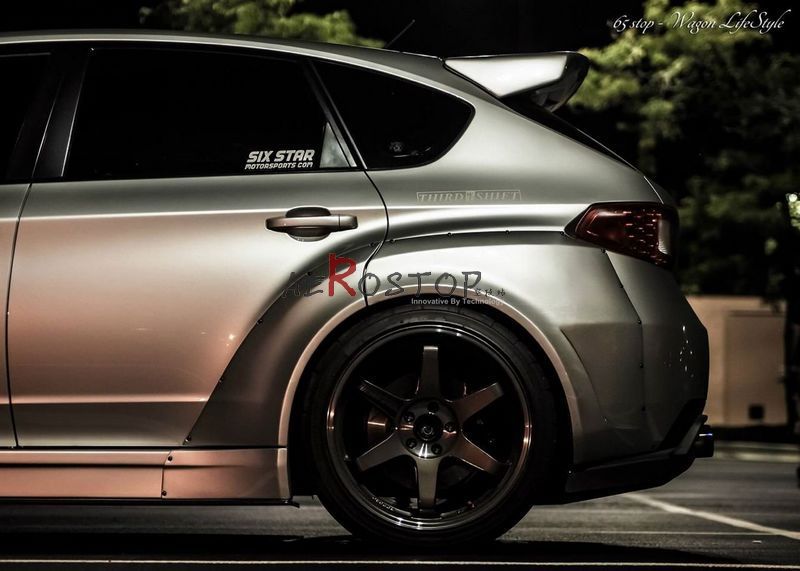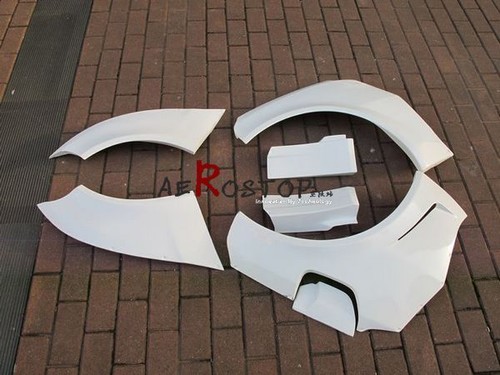 99-05 BMW 3 Series E46 4DR Duraflex I-Design Rear Fender Flares Wide Body Kit


In the end I'm hoping she will look nice with her new curves and mean attitude. She will infiltrate meets and shows and steal the spotlight because I mean well she is the Korean Rogue
stay tuned for updates, vids., and pics. and thank you for checking out my thread. Down below are some quick pics of the things I've done [details in Current Cosmetics & Bolt-on section]