People keep asking so I'll release some little tid bits.
These renderings are preliminary, as I need to add a lot more details like the blow off valve, wire harness mounts and mounting brackets, etc.
So far, you will see the piping is very short route. I am only increasing pipe distance versus stock by about 25%.
Confirmed details are as follows:
Intercooler core will be bar & plate type with minimal psi pressure drop and good for 500hp
Intercooler end tanks are CAD designed for optimum airflow characteristics and will be cast aluminum
2.25" piping to keep spool and throttle response as close to stock as possible (minimize turbo-lag) - 2.5" pipes for people running bigger turbos will be a future option
Pipes will be finished with our signature black wrinkle powdercoat
Outlet end tank will have a incorporated spot for the boost pressure sensor
For those who already have our Res Delete Pipe, this kit will bolt up right to it (it's in the renderings)
Currently, to get all of this to fit, we have to trim 3 small pieces from some of the plastic paneling in the car. I will post pics of that later when the prototype is finished.
I am working on a replacement tray for under the core and bumper, as the stock piece will not work with the core there without modification. Depending on the cost to make this, I am going to try to have it included in the kit.
I do not have a price nailed down yet, but the goal is a complete bolt-on kit with blow off valve and all the fine details for less than $500. It's going to be hard, but I'm going to try.
Now for some pictures. I will add more to this thread as things develop.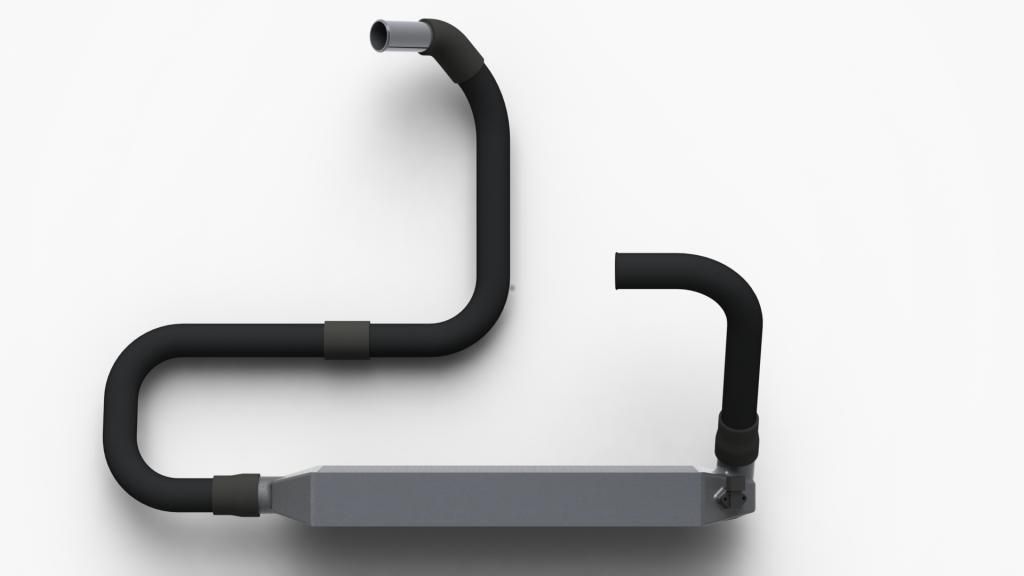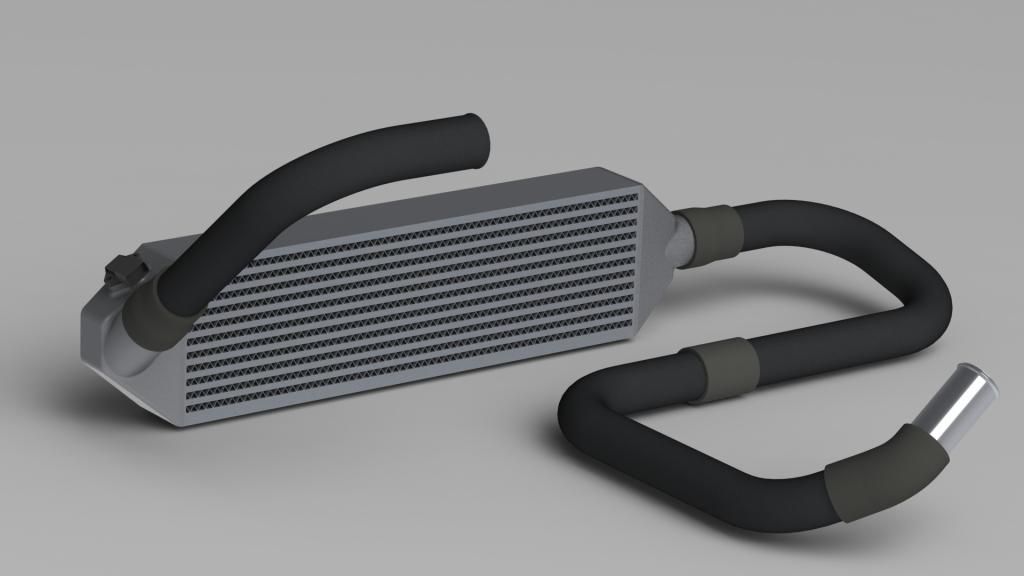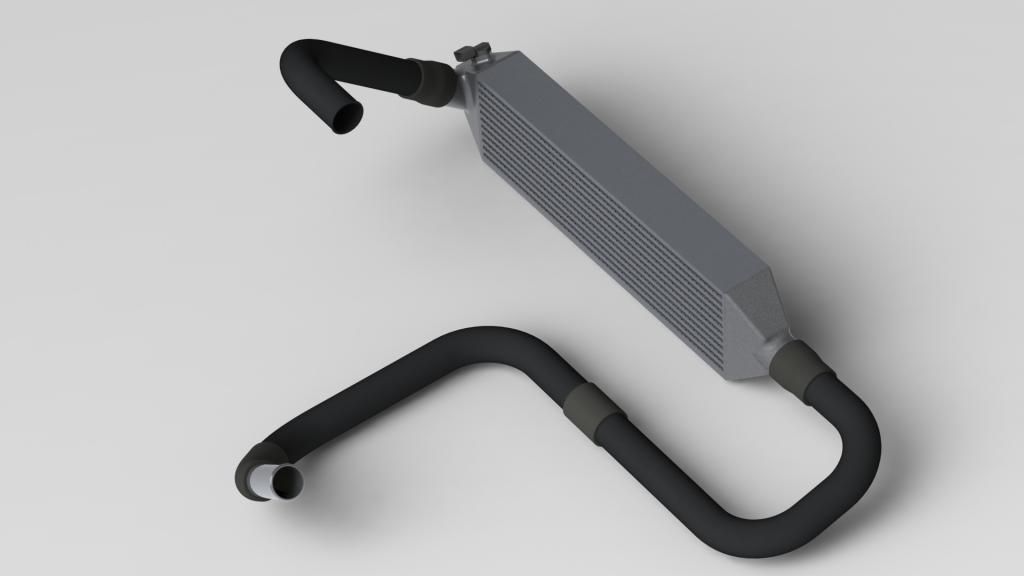 And a sneak peak what what I mean by tuned end tank: